2022 at WWT: A year in images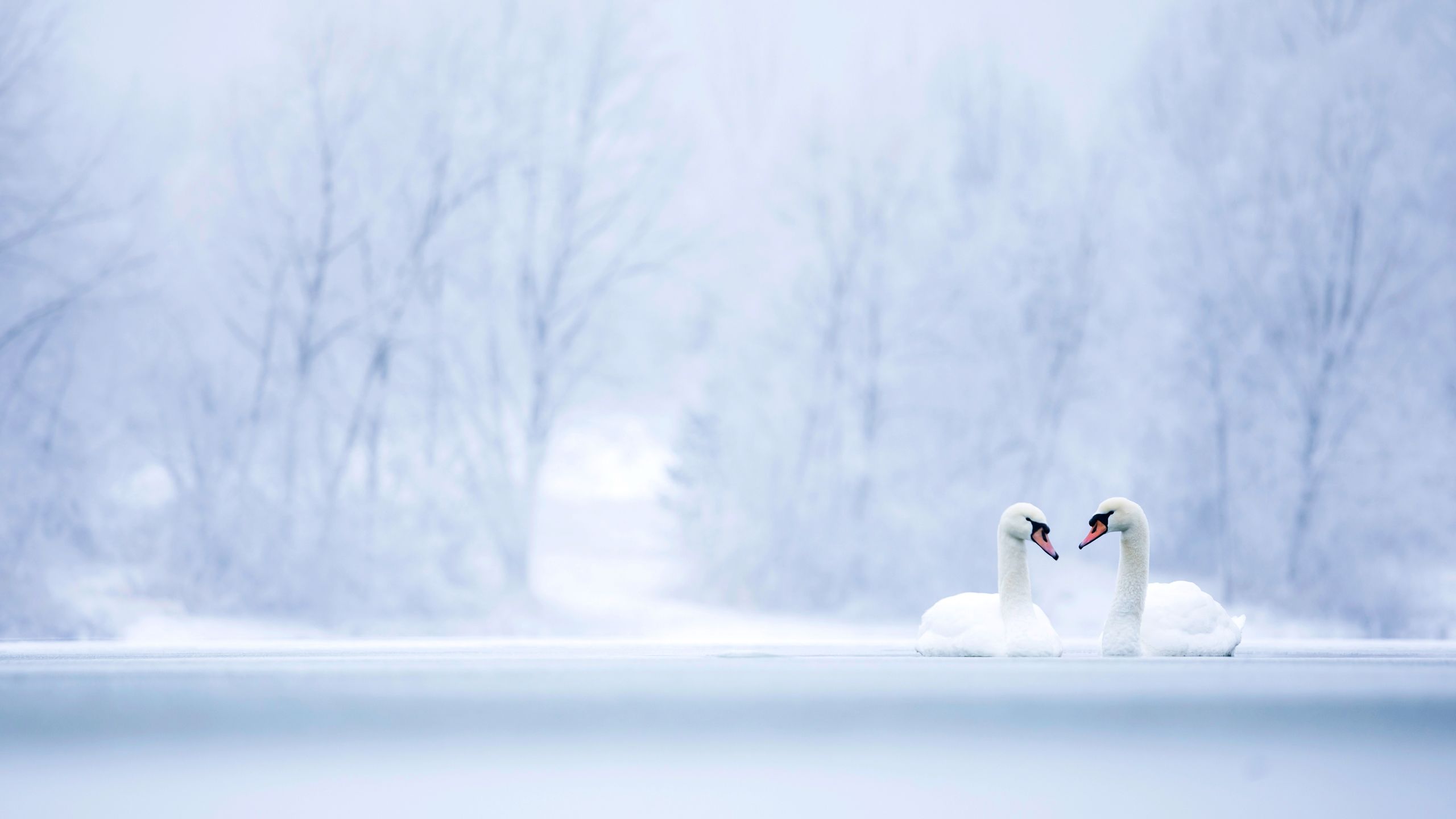 Your support this year has been amazing. We simply can't thank you enough. Despite the cost-of-living crisis and uncertain political landscape at home and abroad, you've stuck with us.
So just for you, here are some of the best images from 2022, to celebrate a year of remarkable achievements and milestones. From the announcement of a new Super National Nature Reserve to include WWT Steart Marshes, to a visit by our Patron, HRH The former Prince of Wales, as well as conservation success for our curlews, godwits and cranes, it's been a year to remember. And all of this is thanks to you.
Press play to enjoy the unmistakable call of the Bewick's swan while you scroll down:
January
By January, a total of 128 Bewick's swans have arrived on the Slimbridge reserve, including 33 juveniles, making it the most successful breeding year since 1966.
February
You really did us proud in the run up to World Wetlands Day, helping spread your love for these beautiful places by sharing images of your favourite wetlands.
#showusyourwetlands
March
March sees us welcome our Patron,

HRH The former Prince of Wales

to WWT Slimbridge, to celebrate our 75th Anniversary.
HRH The former Prince of Wales
joins business leaders for the launch of a new initiative that reflects our ambition to create bigger, better and more connected wetlands to help fight the climate, biodiversity and wellbeing crises.
And that's something these saltmarshes at WWT Steart are doing in bucketloads. It's estimated they're burying 10 thousand tonnes of carbon each year.
That's the equivalent of taking 32,900 cars off UK roads for one year.
Also in March, a further 35 Madagascar pochards are released into the wild in the latest stage of our project to restore Madagascar's wetlands, so they can support sustainable livelihoods for the communities who rely on them.
April
April sees the launch of our Curlew Appeal, which goes on to raise £130,000. Thanks to your fantastic generosity, we've been able to head-start and release 27 birds, pay for predator fences to protect nests and carry out important monitoring work.
Thanks to you, we've also been able to upgrade our freshwater lagoon at Llanelli which has seen an amazing increase in birds, including the first ever arrival of a black-winged stilt.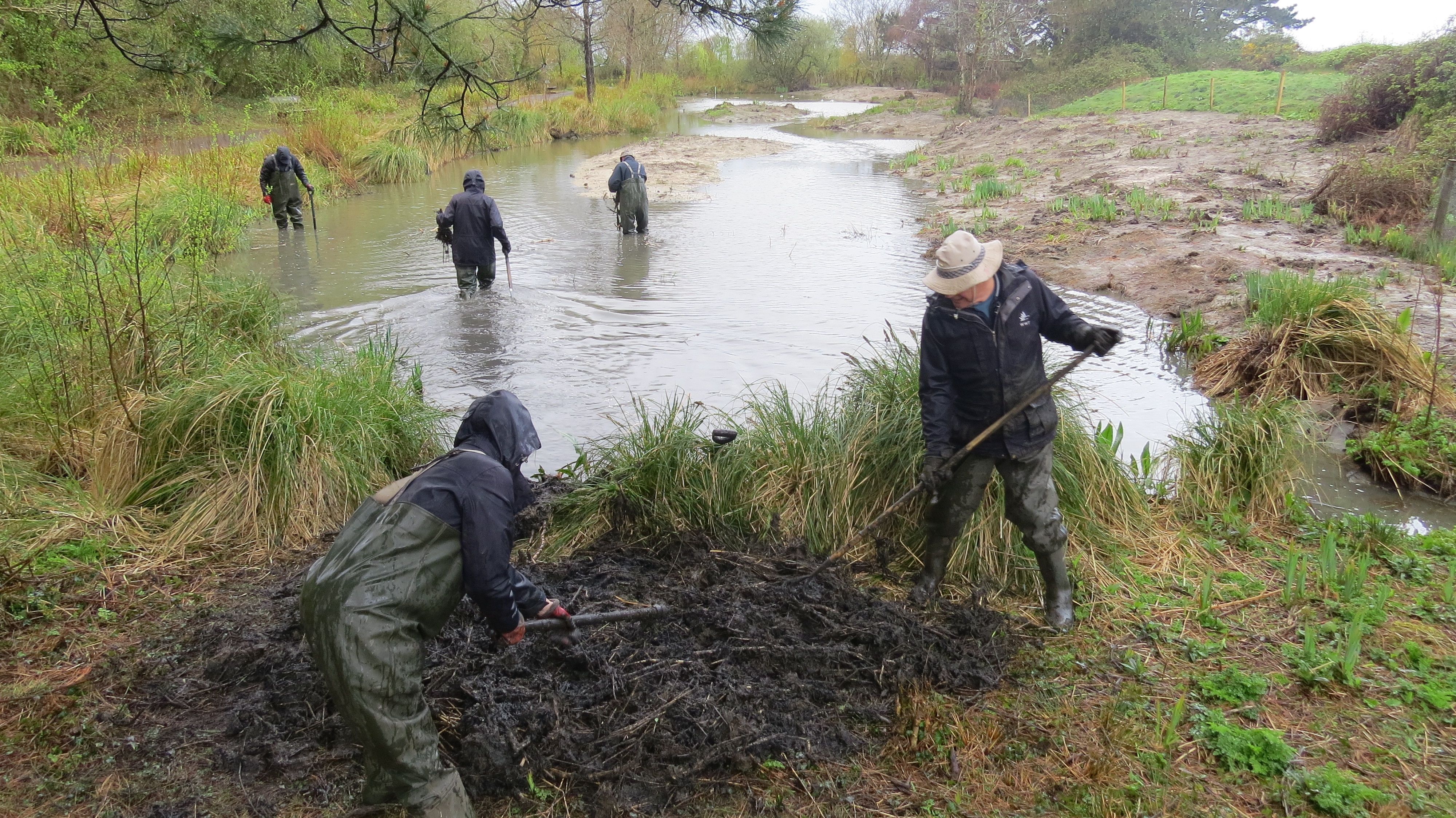 May
WWT Steart becomes part of England's largest 'Super National Nature Reserve'. The Somerset Wetlands SNNR, will form the backbone for nature recovery in the Somerset Levels and provide a place where people can connect to outstanding wildlife.
June
Summer's a busy time for staff and volunteers on our reserves. Thanks to your support, we're able to create special wetlands where species like these natterjack toads at Caerlaverock, can thrive. We record breeding at 11 ponds across the site, with a peak toadlet count of 98.
As BBC Springwatch descends on Castle Espie, a new parasitic fungus is discovered growing on a spider in an old Victorian gunpowder store on the reserve. It's named Gibellula Bangbangus by viewers in honour of its place of discovery.
With wildflower meadows like these in the Severn and Avon Vale floodplain becoming vanishingly rare we're working with farmers to restore them to their full glory, to help ensure the survival of ground nesting birds like the curlew.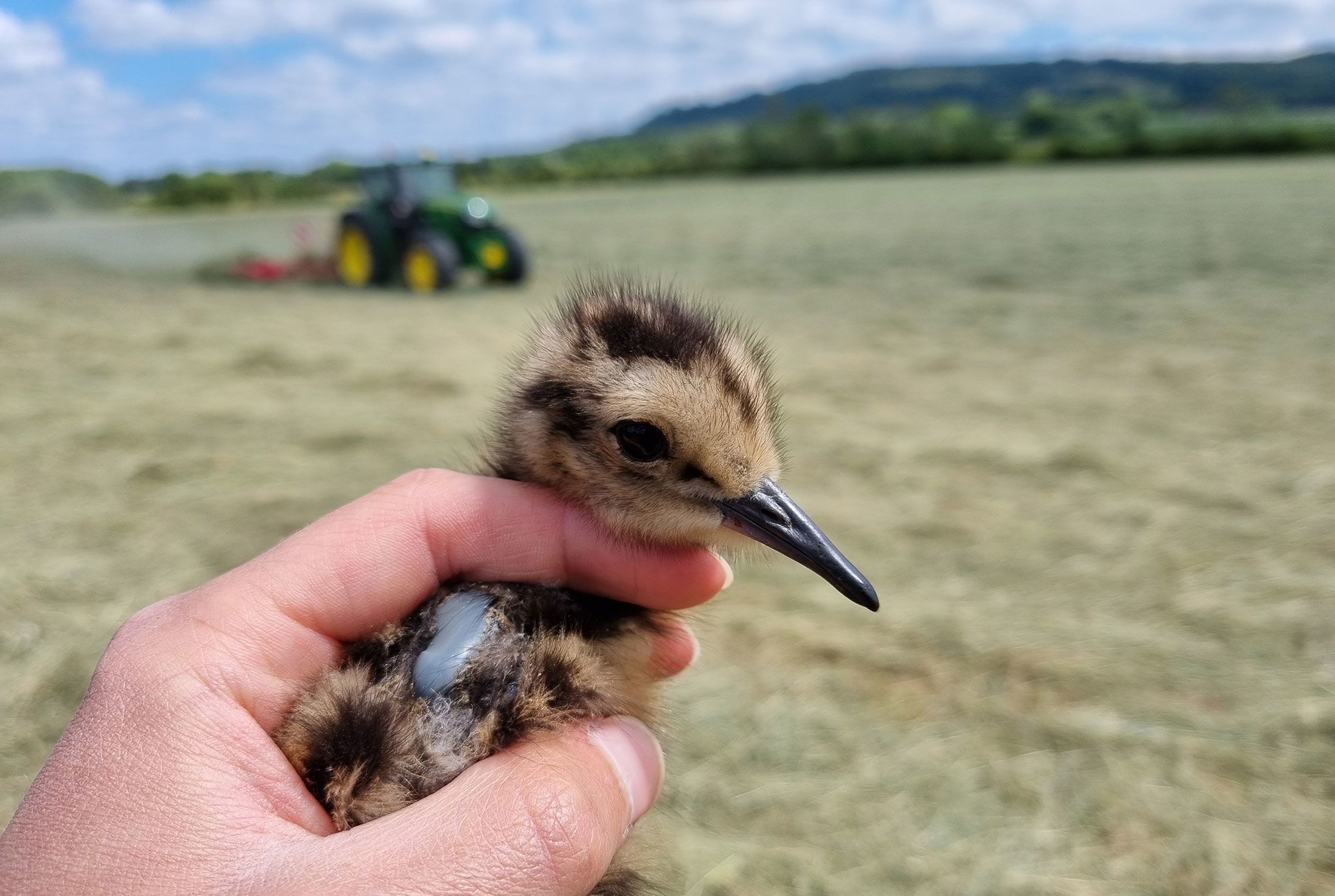 The end of June sees the last of our hand-raised black-tailed godwits being released in the fens. Over the five years of Project Godwit, evidence shows that the UK population of this critically endangered wetland bird is 40% larger than it would have been without this vital work.
Project Godwit was the first time headstarting was used as a technique to boost the population of an endangered UK bird and we couldn't have done it without your support.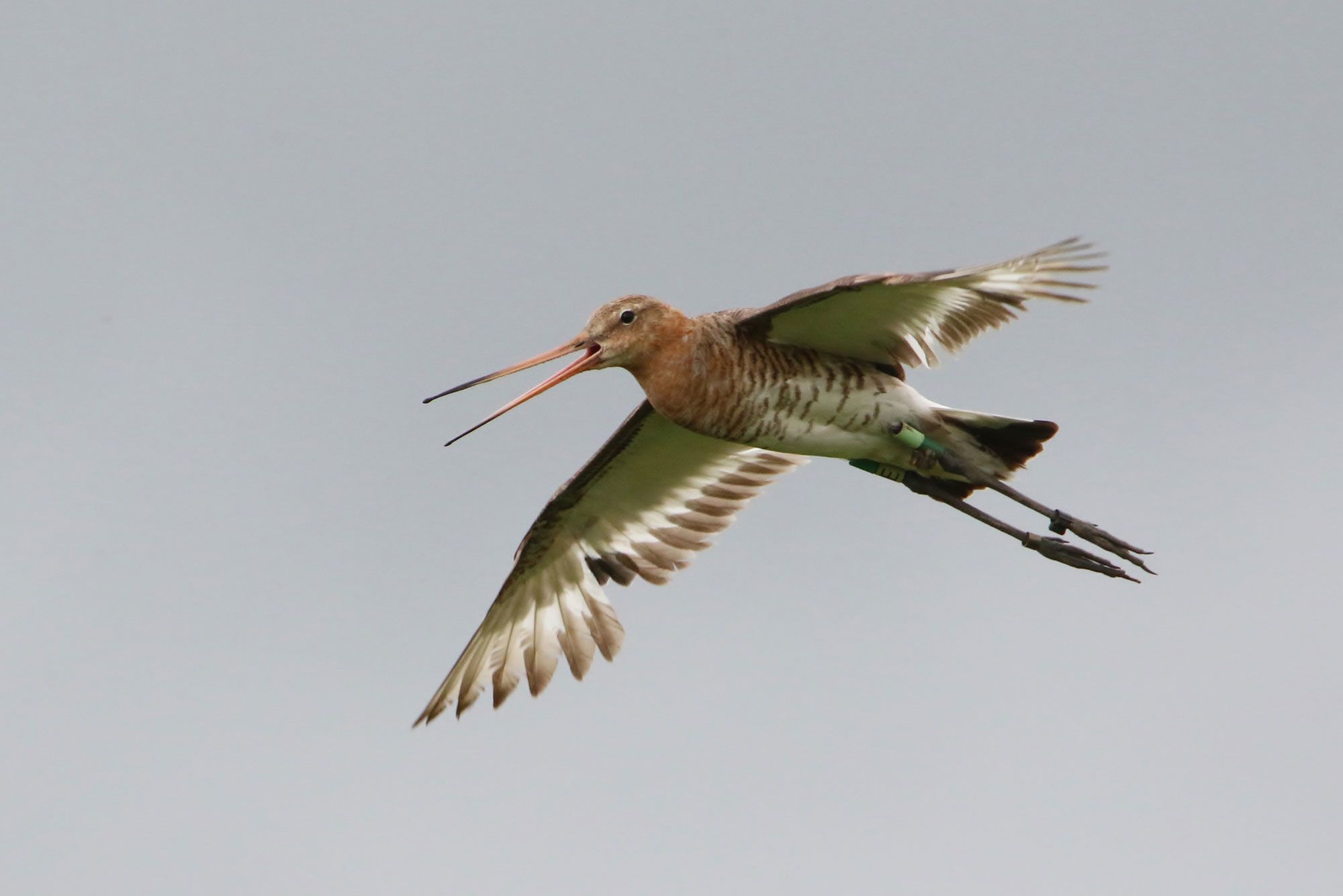 July
As the country sweltered in record breaking temperatures, we teamed up with David Lindo, aka the Urban Birder at London Wetland Centre, to call for more city wetlands to help cool our cities and boost our wellbeing.
August
The common crane was once lost from the UK for nearly 400 years. Now thanks to your help supporting our conservation work like the Great Crane Project, numbers have hit record levels.
© Jonathan Bull
It's been the most successful year ever for cranes at WWT Slimbridge, with more nesting pairs, chicks and fledglings than ever before.
WWT Washington is ranked in the top 10 sites for common terns in Great Britain. They're one of our key summer wildlife spectacles, with visitors to Wader Lake enjoying their aerobatic performances as they nest, breed and raise their young.
As the heatwave finally breaks in August, this kingfisher is caught on camera enjoying the cooling rain at Arundel.
Two pairs nest on site, raising two broods each. They make use of Arundel's two artificial nest banks, which replicate the steep sided riverbanks where kingfishers nest in the wild, a habitat that's fast disappearing.
September
In September, we mark the death of Her Majesty Queen Elizabeth II who was our Patron for many decades until 2016, when she passed on the role to her son, HRH The former Prince of Wales. The Queen was an integral part of WWT's history, and we were delighted in the interest she took in our work during her life.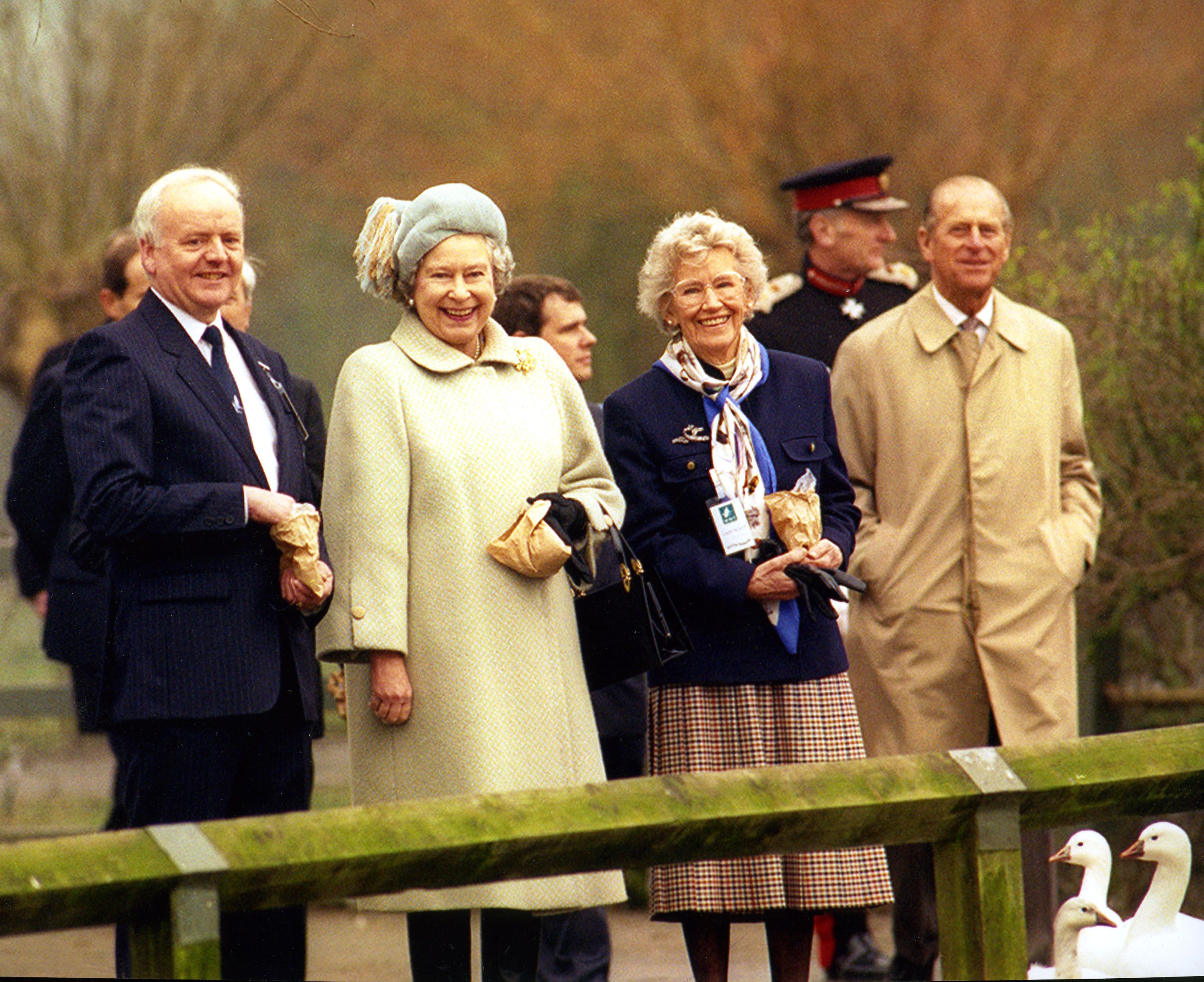 October
And they're incoming...
As the weather cools, our reserves play host to thousands of overwintering birds who flock here to escape the harsh arctic winters.
Pink footed geese arrive at WWT Martin Mere and Caerlaverock from their Icelandic breeding grounds.
Barnacle geese arrive from Svalbard, off the coast of arctic Norway, to take up residence on the Solway Firth, using WWT Caerlaverock as a key site.
While at WWT Castle Espie, light-bellied brent geese busily feed up on eelgrass.
November
Better late than never….
The first Bewick's of the season touch down at WWT Slimbridge on November 10th, making it their latest ever arrival since 1965.
December
In an exciting development, 2022 sees us welcome the charity's first ambassadors.
Ollie Olanipekun and Nadeem Perera join us from the birdwatching collective, Flock Together.
Academy award winning actor and playwright, Sir Mark Rylance is also appointed, vowing to work with us to get more people excited about wetlands.
Thank you for everything you've helped us achieve in 2022.
Find out more about what we do to protect, restore and create wetlands and their nature: